What are HDMI ARC & eARC?
HDMI ARC and HDMI eARC are broadcasting protocols responsible for sending audio over an HDMI cable to home theater sound systems and external devices from a TV.
ARC stands for Audio Return Channel.
eARC stands for Enhanced Audio Return Channel
HDMI ARC and HDMI eARC work over an HDMI®'s connector and cable. It enables home theater sound systems to receive multi-channel audio signals at a higher bit rate than a regular Optical/Toslink cable.
ARC supports a binary capability of 1 Mbit/s max. ARC supports lossy Dolby audio format (such as Dolby Atmos over Dolby Digital Plus).
eARC supports a binary capability of 37 Mbit/s. You will need an eARC HDMI output to watch movies with lossless Dolby audio (Dolby Atmos over Dolby TrueHD).
How can I be sure I am using ARC or eARC capabilities?
In order to use an HDMI cable to transmit audio from the TV to Devialet Dione, you need to make sure that your TV has an HDMI ARC or eARC port. The connector behind the TV should be marked with the mention ARC or eARC, see an example below :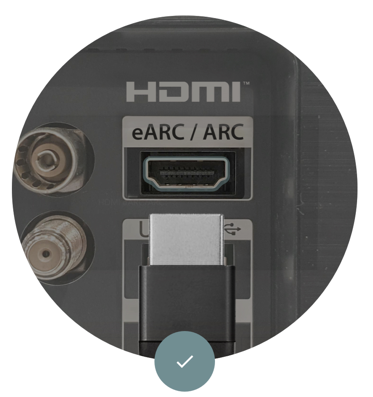 The HDMI® cable you are using needs to be at a minimum version 1.3 for ARC (to properly identify which cables you own, please refer to this HDMI® page here) and 2.1 for eARC.
Why an enhanced version of ARC?
eARC was developed to support the next generations of audio formats such as Dolby Atmos over Dolby True HD signals, and DTS:X. eARC can support up to 8 channels of uncompressed data.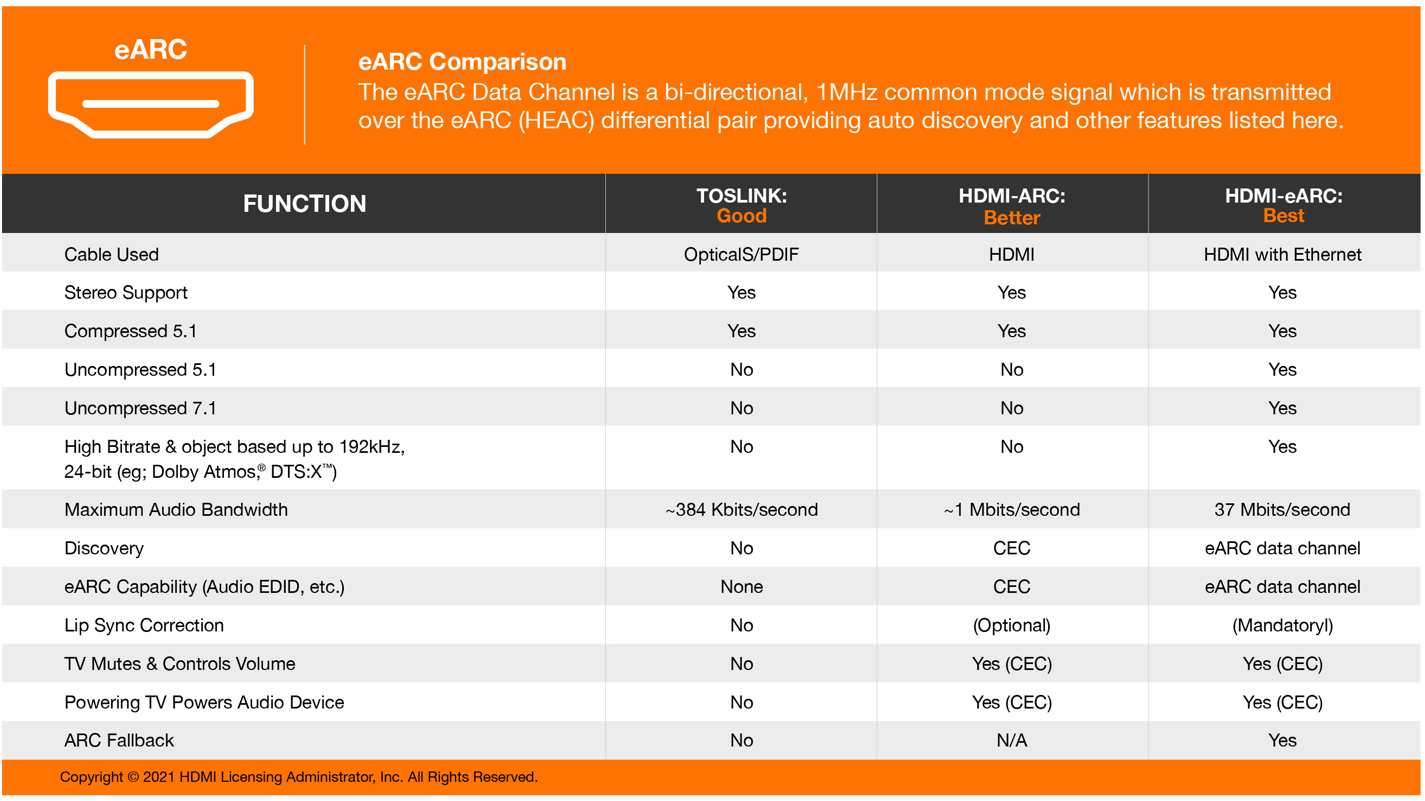 *Dione is not yet compatible with the "Powering TV Powers Audio Device" CEC function. The turn-off button of your TV remote will not turn off Dione.
I don't have an HDMI output with the mention of ARC or eARC, how can I play audio on Devialet Dione?
Devialet Dione is eARC, and ARC compatible, but you can also use a Toslink Optical cable to wire it to your TV. However as you can see above on the charts, you won't benefit from CEC (TV Remote Sync).