How to clean Devialet Gemini and the eartips
This article will help you to clean your Devialet Gemini earbuds, charging case and eartips.
We strongly advised to clean Devialet Gemini during unboxing and regularly after multiple uses, especially if you face one of the situations detailed below :
→ Devialet Gemini is not able to be paired with a Smartphone or a Tablet (no LED light when pressing the button on the front of the charging case, or the LED is not blinking for the pairing as it should be)
→ No reaction from the charging case LED when one or both earbuds are placed or removed from the case. The LED should indicate battery level through a specific color - such as Green, Orange, or Red)
→ One or both earbuds don't charge when placed inside the charging case.
Material needed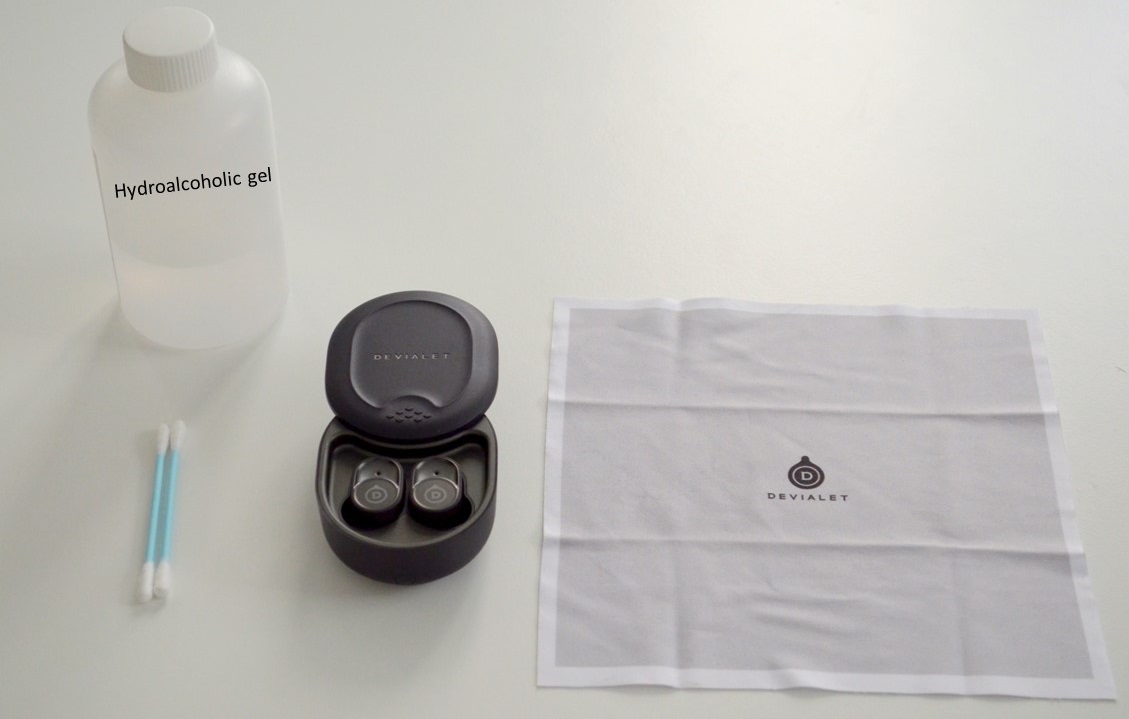 Clean your Earbuds
➤ Don't place your earbuds under water.
➤ Remove the eartips from each earbud by pulling them towards you.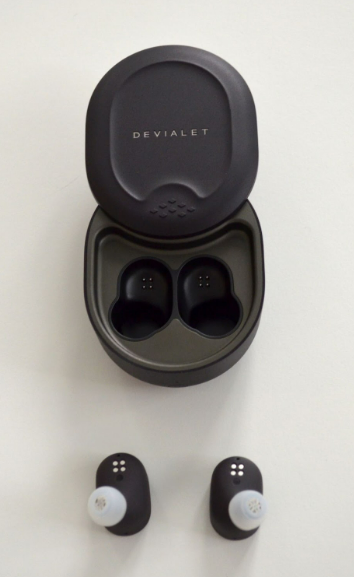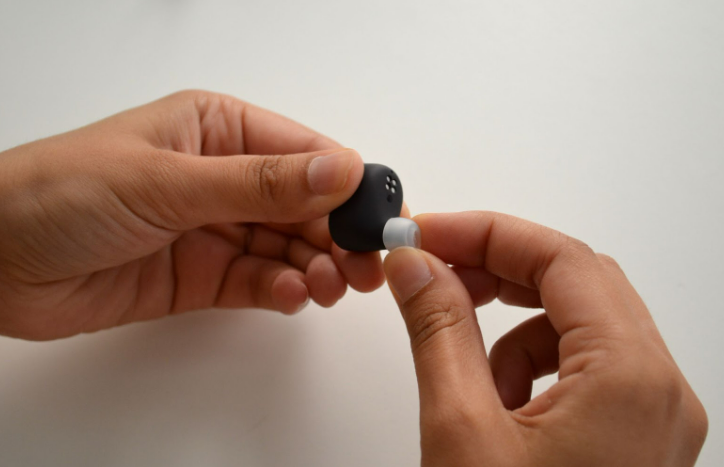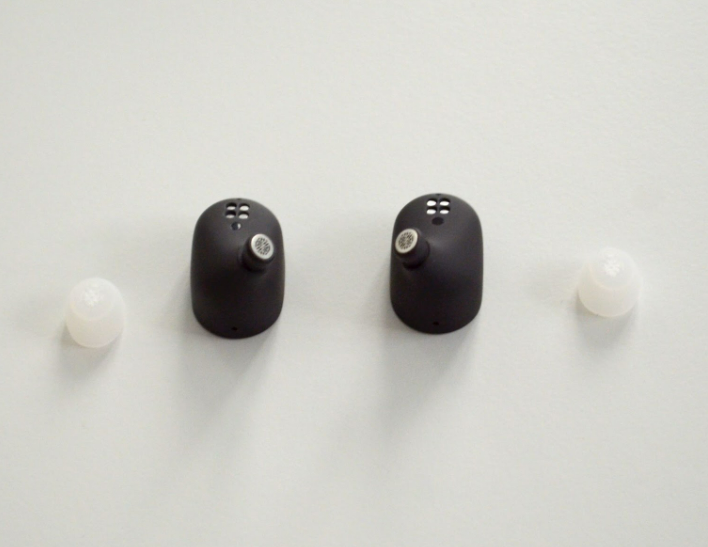 ➤ Using an hydroalcoholic gel, a disinfecting wipe, or antibacterial gel gently wipe the exterior surfaces of your earbuds with a microfiber cloth.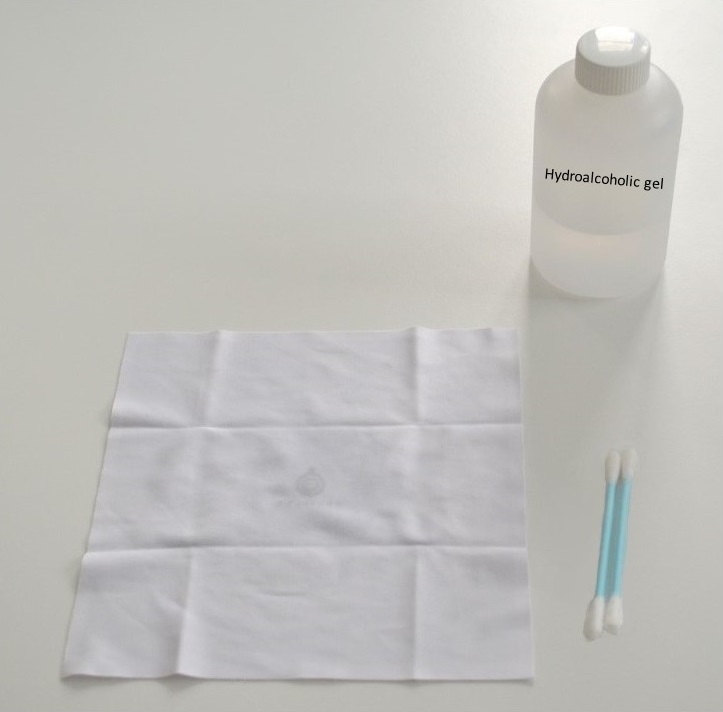 ➤ Then carefully wipe down the electrical connectors on the back of the earbuds (this step is essential to ensure that the headphones work properly over time)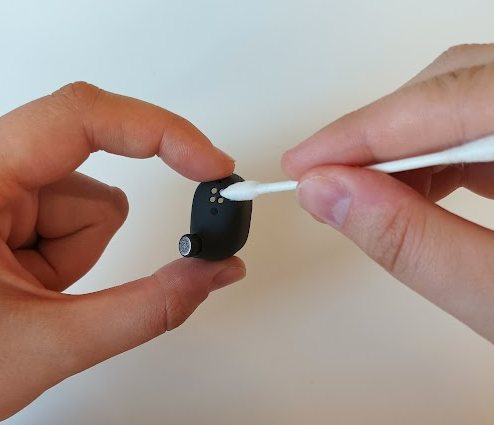 ➤ Make sure to avoid the speaker grid and the microphone holes (avoid getting moisture in any of the openings and don't submerge the earbuds in any cleaning solution)
➤ Dry them using a soft dry cloth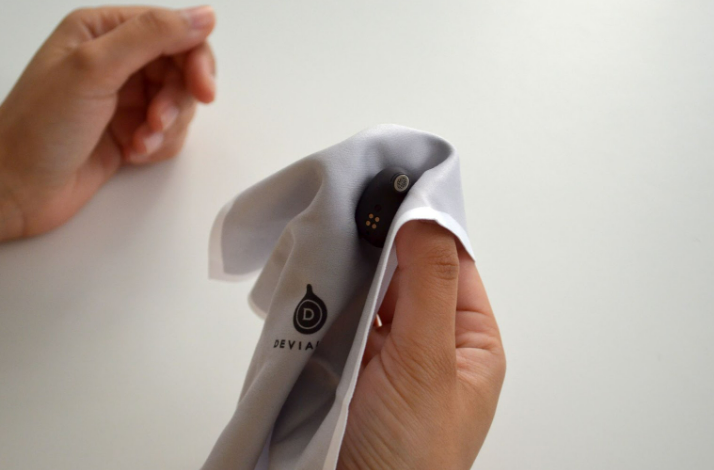 ➤ Do not attempt using them before they are completely dry
➤ Wait for the earbuds to be completely dry before placing them inside the charging case
Clean the Charging case
➤ Make sure to remove the earbuds from the charging case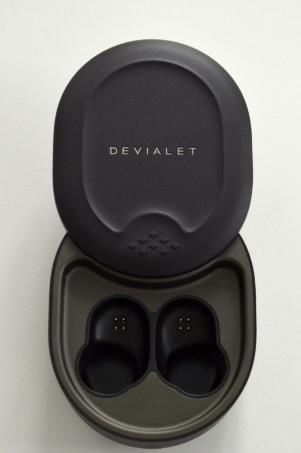 ➤ Don't place your charging case under water.
➤ Using 70 percent isopropyl alcohol a disinfecting wipe or a cloth dampened with fresh water, gently wipe the exterior and interior surfaces of the charging case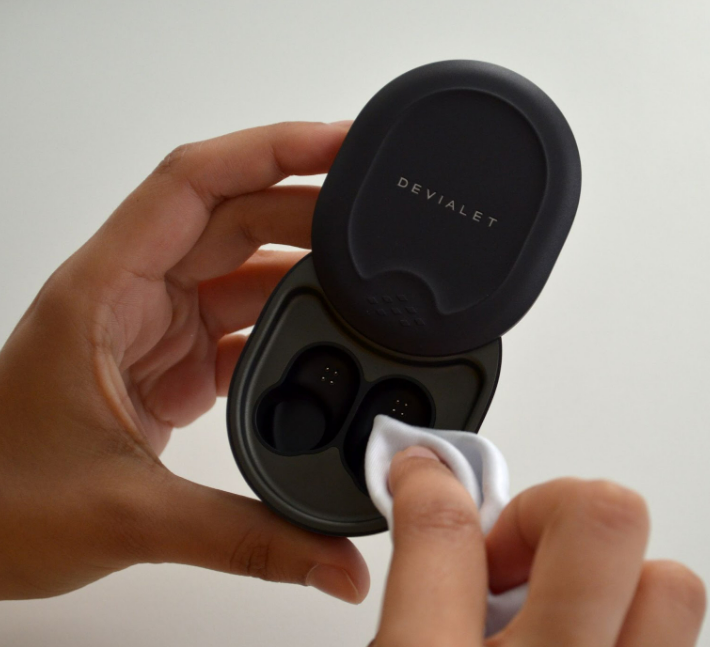 ➤ Carefully wipe down the electrical connectors inside the charging case (this step is essential to ensure that the charging case work properly over time)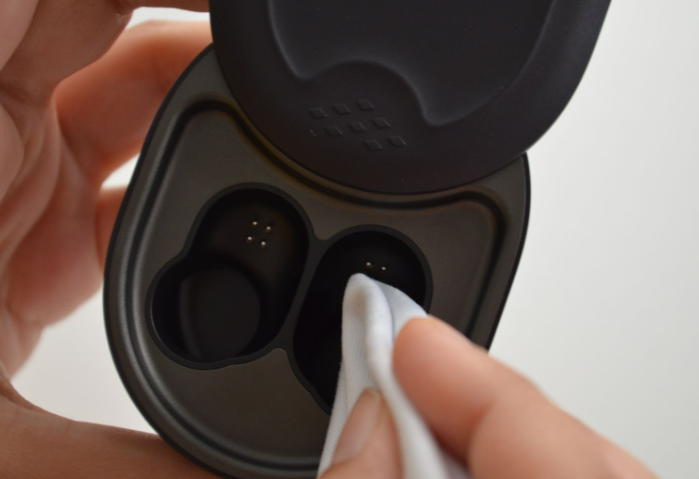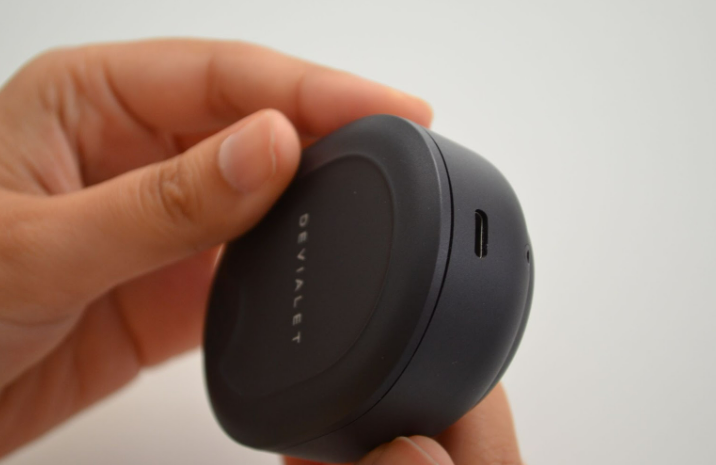 ➤ Dry it using a soft dry cloth
➤ Wait for the charging case to be completely dry before placing the earbuds inside
Clean the Eartips
➤ Before cleaning the eartips, make sure to remove the eartips from each earbud by pulling them towards you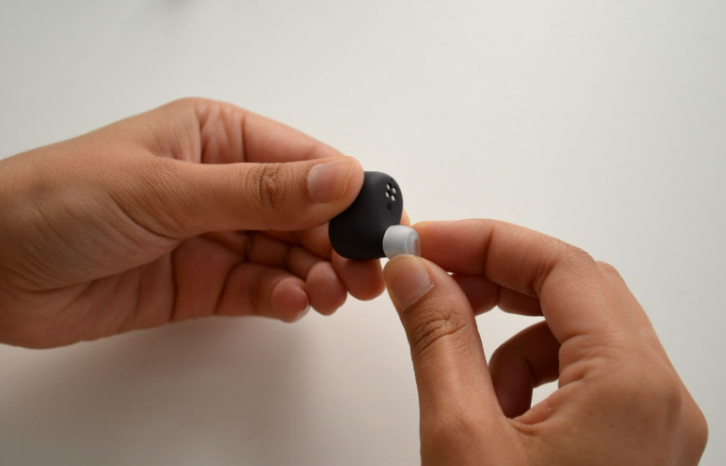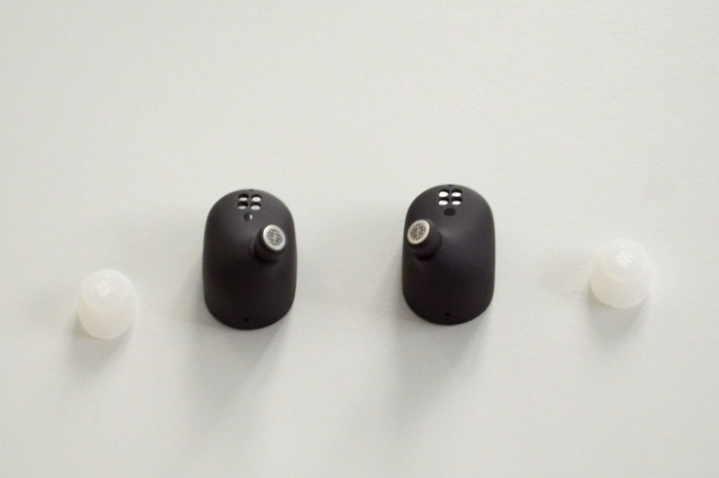 ➤ Rinse the eartips with lukewarm water, you can use a Q-tip to gently remove any dust or crust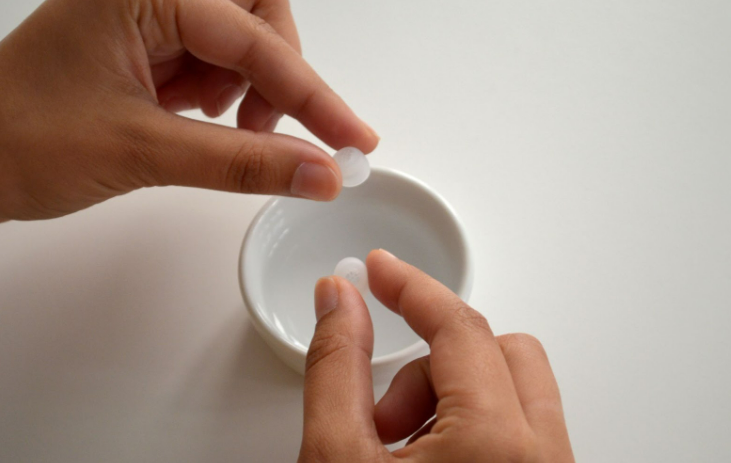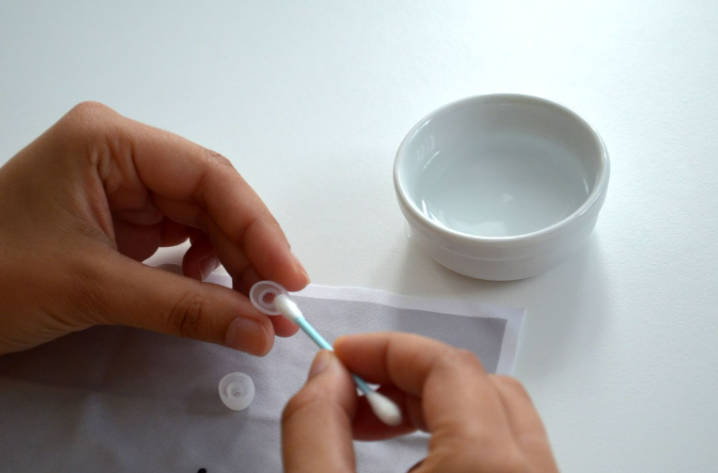 ➤ Dry the eartips with a soft dry cloth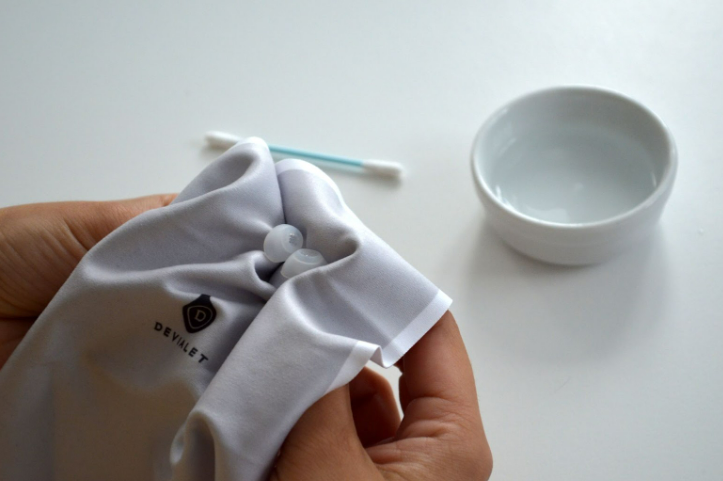 ➤ Wait for the eartips to be completely dry before reattaching them to the earbuds
➤ Attach the eartips to the earbuds by pushing them in until secured